A film by Michelle & Uri Kranot
"We felt it was time to make a film that our kids would enjoy"
—
Variety
Synopsis
Goliath & Me is a comic retelling of the David and Goliath story, told from a suprising perspective: Asher's. In a world that seems to have changed little since the biblical era of our story, the young boy's journey will open his eyes to the injustice of war and to the secret but powerful action of the women who surround him and organize the resistance.
Partners
A FLORÉAL production. With support from the CNC (aide au développement), from PROCIREP/ANGOA and SG IMAGE.
• US & French Connection - 2021 Gotham Week
• Pitchs Mifa - Long-métrage - 2021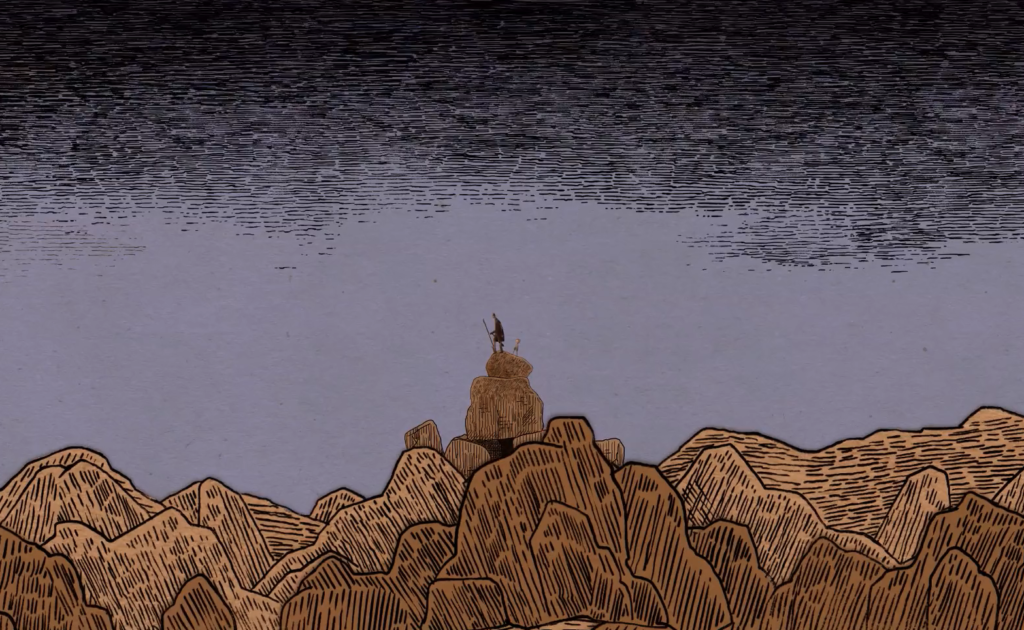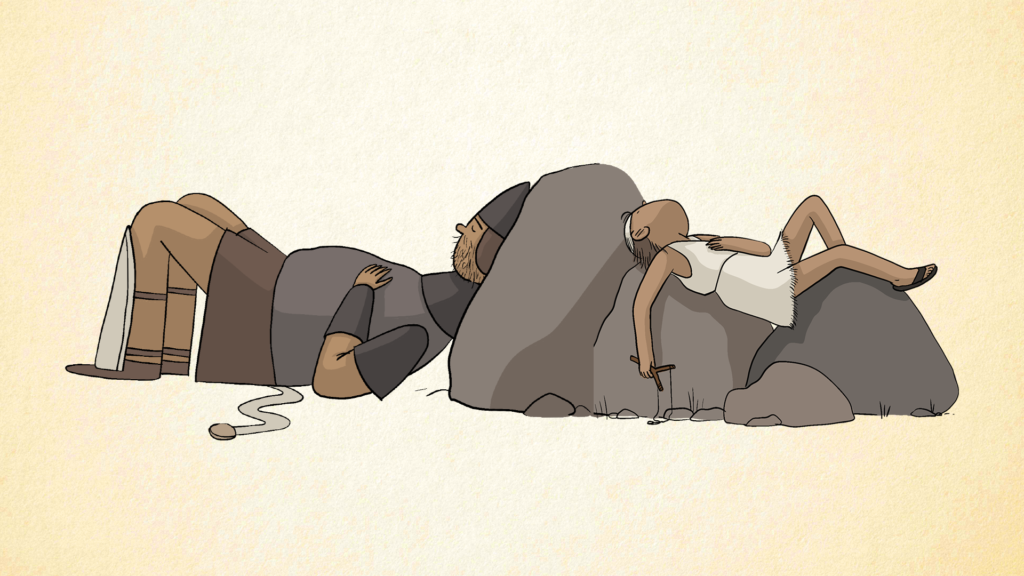 Format
Feature (animation)
Countries
France, Denmark

Languages
English, French, Danish

GENRE
Fiction

SUB-GENRE
Comedy, adventure, family

DIRECTING
Michelle and Uri Kranot

Screenplay
Michelle and Uri Kranot

Adaptation of the comic "Goliath" by Tom Gauld (Published by Drawn & Quarterly)
Format
Feature (animation)
Countries
France, Denmark

Languages
English, French, Danish

GENRE
Fiction

SUB-GENRE
Comedy, adventure, family

DIRECTING
Michelle and Uri Kranot

Screenplay
Michelle and Uri Kranot

Adaptation of the comic "Goliath" by Tom Gauld (Published by Drawn & Quarterly)