An experience by Barry Gene Murphy & May Abdalla
« With Goliath, a gripping virtual reality story about psychosis »
—
Le Monde
Cast
Tilda Swinton (voice)
Synopsis
Goliath: playing with reality is an interactive documentary. We follow Jon's story a man diagnosed with schizophrenia, who after spending years isolated in psychiatric institutions finds connection in multiplayer games.
Intentions
Goliath talks about the places we choose to feel safe in. It is an exploration of what it means to experience someone else's reality. It goes beyond the theme of mental illness, introducing users to a world where things aren't as they seem. This story helps us grasp how fragile reality is and how easy it is to lose sight of it.
Partners
An ANAGRAM, FLORÉAL and OCULUS production. With support from the CNC (Expériences Numériques), the Région AUVERGNE RHÔNE-ALPES, NATIONAL FILM & TV SCHOOL (UK), CREATIVE XR, the BRITISH FILM INSTITUTE and the BIENNALE COLLEGE (Mostra di Venezia).
• Venice International Film Festival - Grand Jury Prize for Best VR Work
• Festival du film d'animation d'Annecy - Mention du jury compétition VR
• Festival du Nouveau Cinéma de Montréal - mention spéciale FNC Explore
• Emmy Awards - Interactive Media: Innovation, News & Documentary (2022)
• South by Southwest (SXSW) (2022)
• 34thInternational Documentary Film Festival Amsterdam (IDFA)
• 27th Geneva International Film Festival (GIFF)
• 22thKaohsiung Film Festival (KFF)
• Tribeca Film Festival (2021)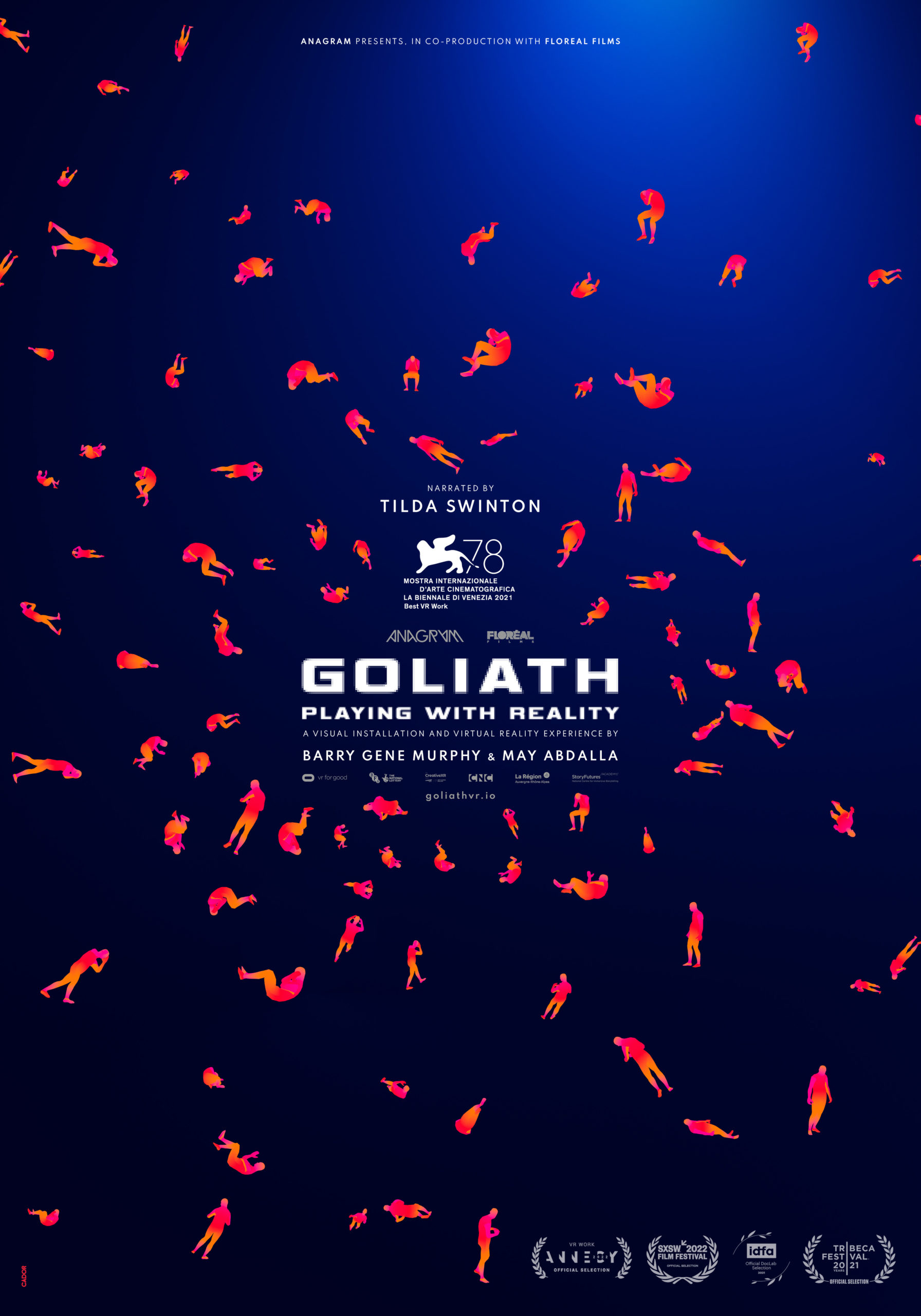 Format
Virtual Reality (6Dof)
Countries
United Kingdom, France

TECHNIQUE
Photogrammetry, Animation (UNITY)

GENRE
Documentary (interactive)

DIRECTING & SCREENPLAY
May Abdalla & Barry G. Murphy

INTERACTIVE DESIGN
Michael Golembewski

PROGRAMMING ARTIST
Léon Denise

3D ARTIST
Benjamin Vedrenne

Music
Aaron Cupples

Format
Virtual Reality (6Dof)
Countries
United Kingdom, France

TECHNIQUE
Photogrammetry, Animation (UNITY)

GENRE
Documentary (interactive)

DIRECTING & SCREENPLAY
May Abdalla & Barry G. Murphy

INTERACTIVE DESIGN
Michael Golembewski

PROGRAMMING ARTIST
Léon Denise

3D ARTIST
Benjamin Vedrenne

Music
Aaron Cupples